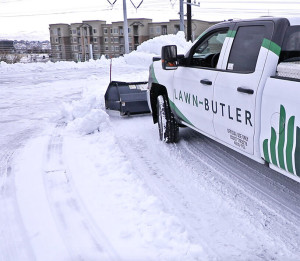 As we all know, winter in Utah is a very special thing. There aren't many places in the United States where heavy snow is as cherished as it is in the various skiing destinations of the Wasatch Range.
Still, for those of us who have to carry on as usually in the winter months, snow and ice isn't always a welcome sight. It might seem too early to think about these things, but our first big winter storm will be here before you know it. You can never be too prepared!
Snow and ice removal is just one of the services we offer, and we take a serious approach to the job. Not managing your snow, and especially your ice, can be a major safety risk if not properly handled. According to an article from KSL, "falls are the leading cause of injury among the elderly and account for 25 percent of all hospital admissions." You do not want to have something like this take place on your property.
We offer full-scale snow plowing services, 24 hours a day, regardless of the size of your property. If there's a lot of snow, we have the equipment on hand to stack snow so it doesn't interfere with trafficked areas or limit parking capabilities. If you'd rather the snow just be removed, we can do that too. We can also clear snow and ice from your sidewalks to create a safe walkway for you and your visitors.
As we stand on the edge of yet another winter, it's important to plan ahead to best ride out the weather to come. If you find yourself needing a hand with snow and ice management, please don't hesitate to give us a call or reach out to us on our website!