SERVING THE INTERMOUNTAIN WEST
PROUDLY SERVICING THE INTERMOUNTAIN WEST
We are proud of the impact we've been able to have in the Intermountain West. Our employees travel far and wide so your properties can receive the highest level of care and attention that can be given. To invite all those within the Intermountain West to put our services to the test. We're confident you won't be disappointed.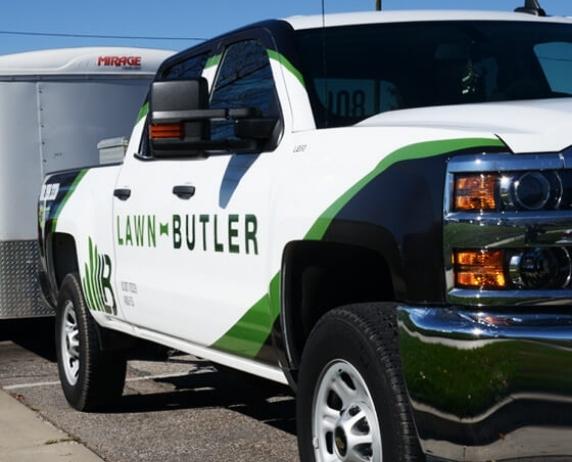 PROUDLY SERVING ALL OF UTAH
Utah is a state filled with geographic diversity. Landscape design and maintenance can vary greatly depending on your location. At Lawn Butler, we're equipped to manage your needs in a way that exceeds your expectations, regardless of where you call or home—or work. With many years of experience, our crew of professionals is ready to find the perfect solution to your problem. Whether you're up north in the bitter winds, or down south in the sweltering sun, Lawn Butler stands ready to help you fix whatever needs fixing.
PROUDLY SERVING UTAH COUNTY
Over the past few years, Lawn Butler has established a strong presence in Utah County. We have formed strong relationships with local business who employ us to carry out their corporate landscaping. Areas now within our reach include Vineyard, Saratoga Springs, and Alpine. When you drive past our corporate client properties, you see the quality of Lawn Butler's work on full display.
Considering Utah County's varied geographical features and conditions, Lawn Butler must be prepared for any landscaping and lawn care challenges. Despite the harsh desert climate and contrasting freezing winters, Lawn Butler is able to make landscaping miracles happen across all of Utah County, keeping properties large and small in great shape through every season.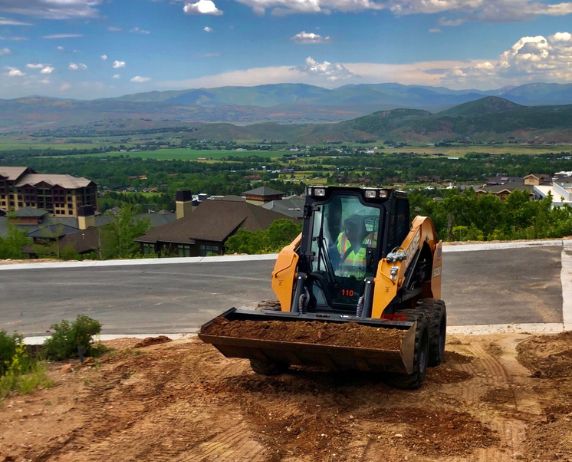 TOP UTAH LANDSCAPING COMPANY
To help establish our services in this region, we believe the little things make the biggest difference when it comes to Utah County lawn maintenance and property landscaping. We use our appropriate company uniforms, clean and uniquely marked trucks, as well as our friendly staff to provide you with the best service in Utah County.
Our customers in Utah County appreciate the flexibility of our services. We cover the entire Utah County area, visiting properties on a weekly basis, or whatever suits your budget and property needs, to perform standard landscape maintenance procedures, and sometimes more. Our landscaping and lawn care services ensure each of our clients' landscapes stand out for all the right reasons.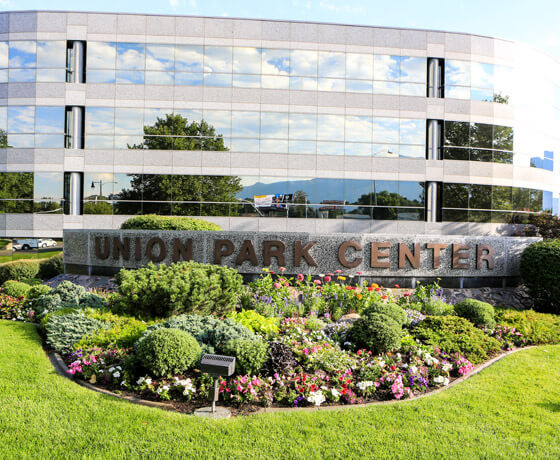 SEASONAL UTAH COUNTY SERVICES
Utah County is not a natural environment for lush green lawns, yet Lawn Butler knows how to make it happen. We take care of lawn aeration, removing small cores of soil from your lawn. Aeration reduces soil compaction and promotes root growth for healthier grass. It is one of the simplest and most important ways to maintain or improve the health of any lawn. Lawn Butler has the resources and knowledge to efficiently aerate your lawn for healthy, green grass.
Then there's Utah County's seasonal landscaping challenges — no problem for Lawn Butler. In spring, we nurse your property back to full vibrance, and in fall we prepare your property for winter. Then there's winter itself, when some of Lawn Butler's 100 mechanical devices and 200 professionals make sure you aren't buried in snow and slipping on ice.
For Utah County residents and businesses, we offer many important seasonal landscaping services for spring and fall:
Flower bed maintenance
Debris cleanup
Spring seeding
Surface mediation
Weed control
Pruning and trimming
Leaf racking
General maintenance


But there is much more to Lawn Butler than maintenance and lawn care. We are called on for custom boulder work, irrigation system fixture, and head-turning water feature installation for corporate clients all across Utah County. Our team has designed and landscaped some of the highest profile projects in this state, and customers love that we apply that knowledge to more regional areas. They also love that we tailor custom landscape strategy to their objectives, with lots of built-in flexibility.
Utah County landscaping conditions can be extreme, but Lawn Butler takes it in stride. We can bring your property or business to the next level, making it the pride of your street.
Lehi is growing fast, as is the need for landscaping and lawn maintenance. To keep up with regional growth, Lawn Butler professionals have become a familiar sight around Thanksgiving Point.
Our Lehi landscaping crews are dedicated to getting the job done quickly and correctly the first time. Our dedicated team can help you re-sod your property and carry out hedge-trimming for an overall revitalized appeal. We also specialize in creating stunning water features and retaining walls; installing lighting for walkways or curbs; and planting beautiful flowers, trees, and shrubs.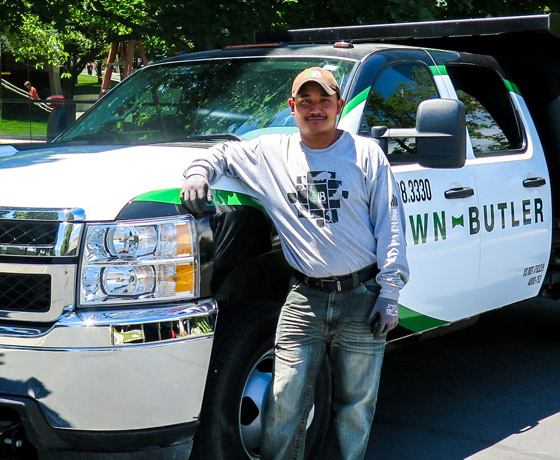 LEHI LANDSCAPING SERVICES
We are proud of the results we get with our lawn maintenance services, but there is much more to our Lehi landscaping than lawns alone. Lawn Butler can design and install all aspects of your landscape, from general revitalization to full corporate property landscaping.
Brick, boulder, wood and tile retaining walls
Boulder design and placement
Flagstone and hardscape paver walkways, patios, fireplaces, and outdoor dining areas
Landscape lighting for safety and atmosphere
Holiday lights and decorations
The weather gets wild in Lehi during winter. Lawn Butler comes to the rescue of properties in the local area, providing full-scale snow plowing, sidewalk clearance and removal, salting and ice control, and snow stacking and removal. Your employees will be safer on your property when Lawn Butler is charged with keeping your premises free from ice and snow.
Whether you need a full commercial install or a high profile landscaping update, our team can attend to any landscape enhancement project in Lehi. It is our mission to make your property stand out to your clients. You never get a second chance for a first impression — so our landscape enhancement service will make sure the first impression is breathtaking.
If you live or work in Lehi and you need a dedicated and passionate landscaping team, you should consider Lawn Butler.
PROUDLY SERVING PARK CITY
A special place like Park City warrants the specialty landscaping services of Lawn Butler. Our 100 mechanical assets and 200 team members also serve the surrounding areas including Jeremy Ranch and Deer Valley. We are proud of our ongoing work on Park City's high-end residential properties, and much of the ornate landscaping and lawn care you see on display there is done by Lawn Butler.
Park City, we specialize in all facets of landscaping and property beautification. Seasonal flowers and color, sprinkler installs, shrub and tree planting, water features, landscape maintenance, retaining walls, boulders and paving, and landscape lighting — Park City is a showpiece for all that Lawn Butler can do.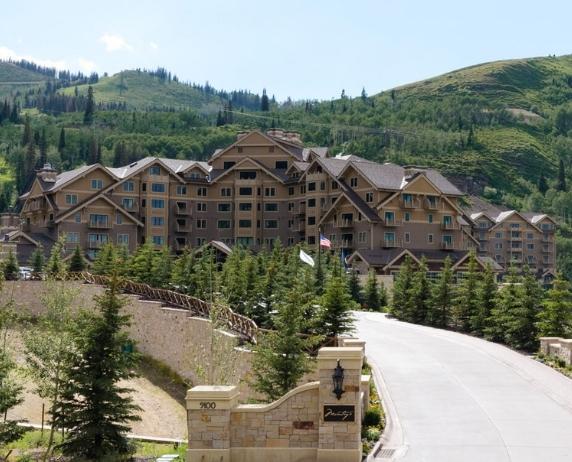 PARK CITY WINTER SERVICES
Butler has intimate knowledge of Park City and its unique landscaping needs, and of course, snow is a huge part of those needs. When it snows, our plows are a familiar sight for locals, as we work 24/7 to keep local properties accessible.
City locals know that with our plows, blowers, and manpower, Lawn Butler is the company they can count on for essential winter landscaping services:
Full-scale snow plowing
Clearing and removal
Ice control
Stacking and removal


Residents and large commercial complexes alike count on our plows, equipment, and skills to clear snow and ice from spaces of all sizes, from driveways and sidewalks to large parking lots. Whatever the size and layout of your property, our company can provide you with full-scale shoveling and plowing services.
PARK CITY CHRISTMAS SERVICES
Who has seen Park City in the winter knows how magical the festive season appears in the ski town. What folks may not realize is that Lawn Butler is responsible for much of the Christmas lighting, decor, and decorating on Park City properties during the winter season.
Lawn Butler's Christmas decorating services take the hard work out of the holiday season::
Christmas light installation
Tree, roof, and shrubbery decoration
Prompt post-holiday takedown service


Of course, it is not always winter in Park City, but our landscaping teams remain a constant presence in the area, upkeeping high-end properties that are hallmarks of the ski town. Our Park City residential and commercial landscaping services include hedge-trimming and lawn care. Our versatile landscaping services can be executed one time or can be included in season-long maintenance plans.

"I purchased some additional land at the back of my home. I called Lawn Butler for a bid to remove a lot of dirt and trees, install an engineered rock retaining wall, and help me design the yard. Their bid was fair and I loved their design ideas. I am beyond happy with the work they provided. It was done on time, under budget, and better than I had ever hoped for. I couldn't recommend them higher and will definitely be using them again in the future. Thank you, Cody and Rudy, for the amazing work."