UTAH WATER MANAGEMENT
SERVICES
LANDSCAPE WATER MANAGEMENT FOR SALT LAKE CITY, UTAH COUNTY, AND DAVIS COUNTY
Utah landscapes are not naturally lush. The state's dry climate makes it difficult to maintain a healthy, green lawn unless you have a properly functioning irrigation system on your property. For Utah property owners, sprinkler systems are a necessity — but they don't have to be a pain. Lawn Butler is there for you to take the hassle out of landscape water management in Salt Lake City, Utah County, and Davis County. We provide a full range of irrigation services for residential and commercial landscapes, including irrigation installation and maintenance, winterization, emergency repairs, water management, and more.
WHY CHOOSE LAWN BUTLER'S WATER MANAGEMENT SERVICES?
At Lawn Butler, our licensed irrigation professionals specialize in keeping the community green through top-notch residential and commercial irrigation services. We understand that too little water can kill your landscape, but so can too much water. That's why we design our commercial irrigation systems to deliver the exact amount of water your property needs without wasting natural resources. People choose us for our efficient solutions and our installation precision. Learn more about the services we offer today.
Every property has unique needs, and Lawn Butler is committed to finding a solution to meet yours, whether for your home or your commercial lawn. Whether you're installing grass at your house and need a new irrigation system installed or you want a new water feature to beautify the office front you manage, we can handle all of your water management-related landscaping tasks.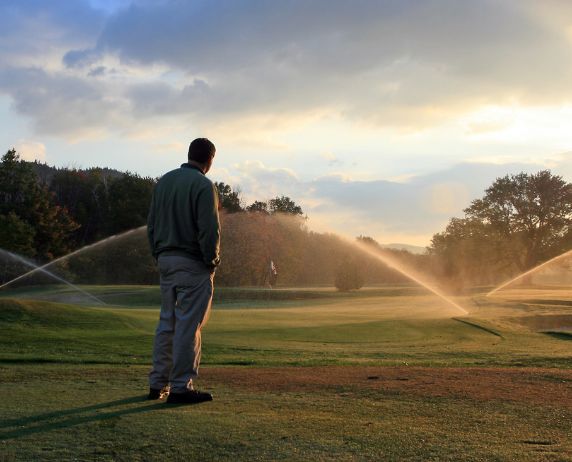 WATER MANAGEMENT SERVICES
Installing an irrigation system is complex, time-consuming work. It starts with understanding local codes and designing your irrigation system to comply with them. Then, the irrigation team must identify all underground lines and mark them clearly so they can dig a trench without interfering with the nearby plumbing system. Once they've done this, they can lay the pipes and fittings and set up an electrical connection to your home to power the system. If this sounds like an intimidating project to take on, let us do the heavy lifting for you!
WATER MANAGEMENT SERVICES
All automated systems need maintenance once in a while to stay in optimal working condition. Every day, your sprinkler heads and pipes are subject to the elements and foot traffic, which can lead to broken sprinkler heads, leaking pipes, and malfunctioning timers. The best way to avoid this damage is to schedule regular irrigation maintenance. We can prevent these issues from occurring and spot potential problems before they turn into major repair costs for your family.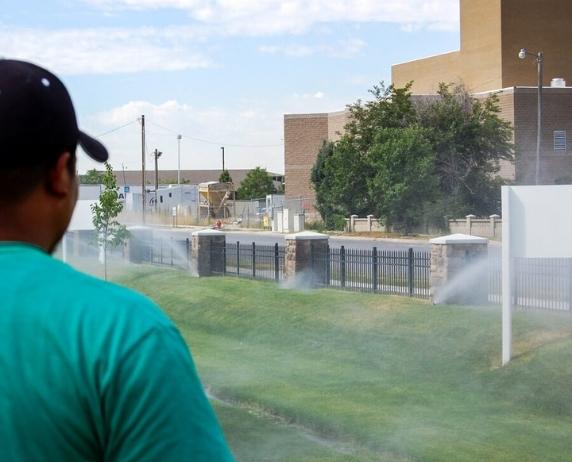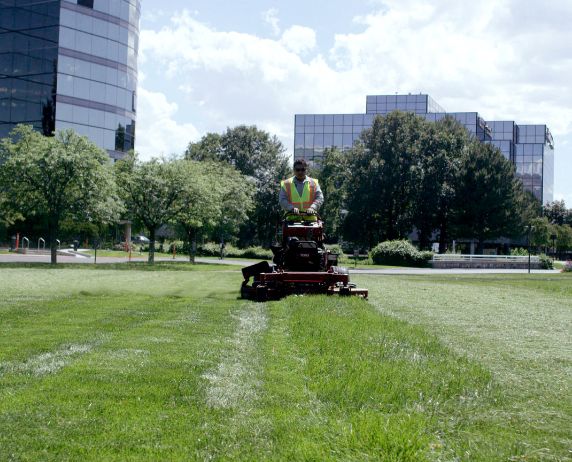 WATER MANAGEMENT SERVICES
COMMERCIAL PROPERTY BROWN SPOTS
Unsightly brown patches on a commercial lawn can give the appearance of neglect, and no business wants that reputation. A potential client may look at an unkempt lawn and wonder how your company would be able to take care of their needs if it can't even take care of its own exterior. Don't let your company's outward appearance slip. Delegate the landscaping work to our team and allow us to treat any brown spots on your grass so you can have greater peace of mind and more time to dedicate to your job.
WATER MANAGEMENT SERVICES
Your irrigation system is a costly investment that needs to be prepared for the changing seasons. Utah's freezing winter temperatures can severely damage your system, causing valves, pipes, pumps, and other components to burst. When the weather cools down, contact our team to drain your system of all the water to make sure it's ready to be turned on again. But before you fire it up in the spring, make sure you also have our team inspect your line for leaky pipes and ensure functionality.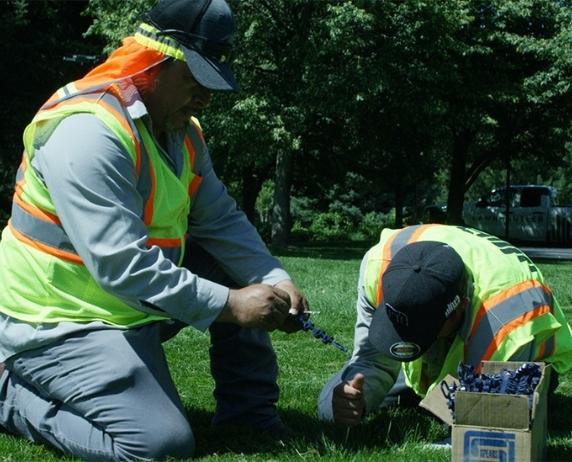 WATER MANAGEMENT SERVICES
Irrigation problems have the potential to quickly rack up the zeroes on your next water bill, but there's no need to panic in an emergency. Lawn Butler is ready to serve you in Salt Lake City, Davis County, and Utah County, and we can provide emergency repair services in a timely manner for the following issues and more:
Backflow
Puddling
Valve Shutoff Failure
Runoff
WATER MANAGEMENT SERVICES
EFFICIENT WATER MANAGEMENT
It's no secret that water conservation is an issue in Utah. Residents around the state are often asked to restrict their grass watering to certain days of the week, which can make it difficult to keep your yard that vibrant green color. At Lawn Butler, we can recommend and install the most efficient irrigation systems to help you conserve water without sacrificing the condition of your landscape vegetation.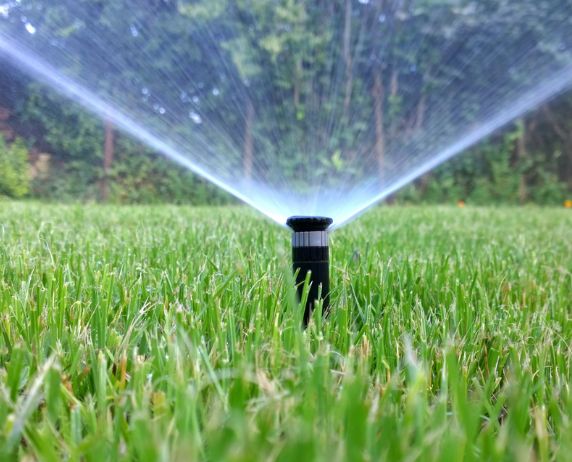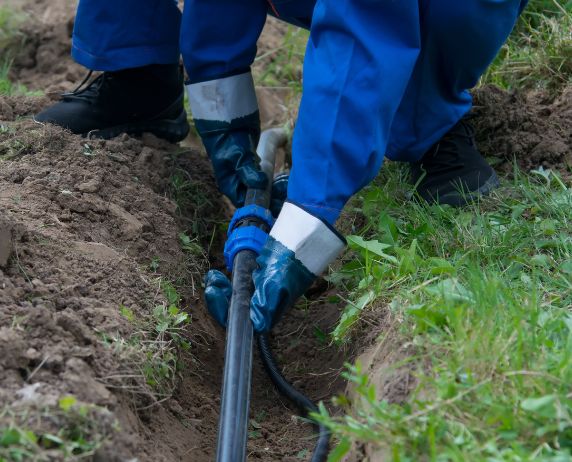 WATER MANAGEMENT SERVICES
If you're interested in elevating your current landscape, a water feature is an eye-catching, relaxing, value-adding component for your home or office aesthetic. Rocky waterfalls, streams, and bridges can turn a boring space into an oasis, and the best part is that you get to be the one to imagine it. Your creativity is the only limit on your project, so let our team know what you're looking for and we will make it a reality.

"I was looking for perfection in my yard, and I wanted to make it the greenest around. No matter what I did, I had huge brown patches yearly and it was just so frustrating with all I tried to do. One call to these guys and a couple of weeks later and I have the greenest front, back, and side yard on the street—and we are talking a football-size backyard. I drive home daily and just look in awe at how pure green my lawns are with seriously zero brown or dead grass. I am a believer!"