Summer is just weeks away, and temperatures are already starting to climb into the triple digits. If you haven't already, now is the perfect time to ensure your commercial irrigation system is ready for the hot summer temperatures. Utah's drought isn't going anywhere, but there are steps you can take to conserve water and cut costs, all while keeping your commercial landscaping inviting and aesthetically pleasing.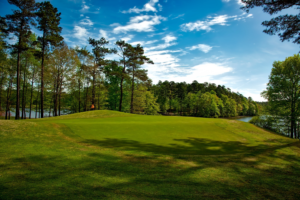 Maintenance on Pipes & Irrigation
During the winter months, your piping and sprinkler heads are exposed to freezing temperatures, cold winds, ice, and snow. As you can imagine, these elements can take a toll on even the toughest gaskets and connectors. This constant exposure can cause cracks, leaks, and other potential problems with your irrigation system. Calling in a professional can allow them to inspect all aspects of your sprinkler system, making sure everything is primed and ready.
Sprinkler System Installs & Updates
Commercial irrigation systems wear down over time. If yours is more than 10-15 years old, it might be time to update certain components or invest in a new system. Either way, newer systems provide better irrigation coverage with more efficient water usage. A landscaping professional can evaluate your current system and tell you whether an upgrade would be needed or not.
Water Conservation Tips
Once we're finished with all of our repairs and necessary updates, it's time to get up-to-date on all the latest practices on conserving water and maximizing your irrigation performance. Many factors influence water conservation with a commercial landscaping project, such as weather, time of day, quantity of shade, and more. Using a professional landscaping crew can provide you with key insights to ensure you get the most out of your new set up.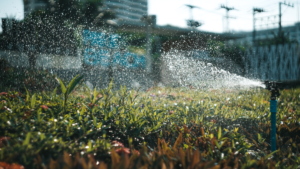 Get Ready for Summer Now!
Let's make this summer your best one yet! Lawn Butler has trained professionals who are ready to help make your commercial landscaping dreams a reality. Contact us to learn more about how we can help your landscape beat the summer heat without wasting water!