Whether you're the owner of a small business or a commercial real estate agent tasked with managing multiple high-rises, one thing remains the same: the need for high-quality, attractive landscaping. The exterior of your property is the first thing a new customer or potential tenant sees, so it's important you set the right impression.
You might think commercial landscaping is just a matter of keeping the lawn mowed, but it's much more than that. In Utah's dry climate, it's important to have adequate irrigation, not to mention flowers, trees, and shrubs that can withstand the drastic changes in temperature and high-altitude. Instead of searching the internet for "cheap commercial landscaper," take your time and participate in a formal interview process. There are three questions to ask that can set you up for success.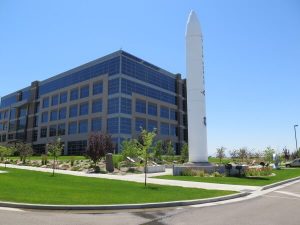 1. "How much experience do you have?"
Commercial landscaping maintenance is drastically different from residential landscaping maintenance. Ideally, you want a partner with a background working on different types of properties. For example, if you're moving into a business park with lawns, you want a commercial landscaping team with knowledge of things like:
Sidewalk and parking lot maintenance
High-altitude plants, including trees and flowers
Mowing, trimming, and edging
Irrigation maintenance
On the other hand, if your business only has a parking lot and a few flower beds out front, you might only require snow and ice removal services during the winter and annual flower bed maintenance. A landscaping company with many years of experience is more likely to offer you what you need, especially since experience represents how long a company has satisfied clients.
2. "Do you have any customer testimonials?"
One of the easiest ways to learn about a commercial landscaping company is to ask about their customer testimonials. Any commercial landscaper worth their salt will have clients willing to leave reviews or testimonials about their services. You don't have to take a landscaping company at their word alone; listen to the people who are actually giving their money to the landscapers.
3. "Are your maintenance services year-round?"
Utah features all four seasons in full force. What your lawns, trees, and plant beds need during the winter months is completely different than what they need in the spring. Some commercial landscaping businesses only offer services in the spring, summer, or fall. Make sure the landscaping company you select has you covered through rain and shine.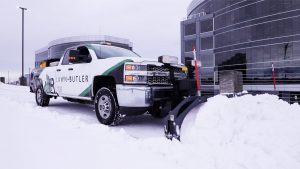 Hire Landscapers You Can Trust
Lawn Butler keeps clients regular clients like Target, Walmart, and OC Tanner for a reason. Our clients talk positively about our award-winning service, and we provide our services for all four seasons. If you'd like to save yourself the hassle of searching further for a commercial landscaper, contact us today to learn more about how we can help your property!